Slinger was started with the simple idea: every tennis lover in the world should be able to own their own tennis ball machine. Tennis is known as the lifetime sport, and Slinger are a company of tennis and sports lovers who wanted to help tennis lovers all over the world to enjoy the sport even more. What started as an idea for a more affordable, portable and accessible ball launcher has grown into a connected sports vision, as Slinger add more features, technologies and products to the Slinger company, all with the intention to deliver the best possible playing experience to you.
Most wanted
Perfect Partners for Slinger
THE SLINGER BAG® IS THE MOST PORTABLE, AFFORDABLE AND EASY-TO-USE BALL LAUNCHER IN TENNIS.

The Slinger Launcher is the ultimate piece of tennis gear for any tennis player combining a tennis bag with a ball launcher. Made with portability in mind, Slinger Bag is extremely versatile and can be placed anywhere on the court to practice any shot type at varying speeds, frequencies, and levels of elevation.
HIGHLY PORTABLE
Slinger Bag is lightweight and portable. You can carry it, roll it and easily store it in the boot of your car. On the court, Slinger Bag can be set up to start launching balls within 1 minute.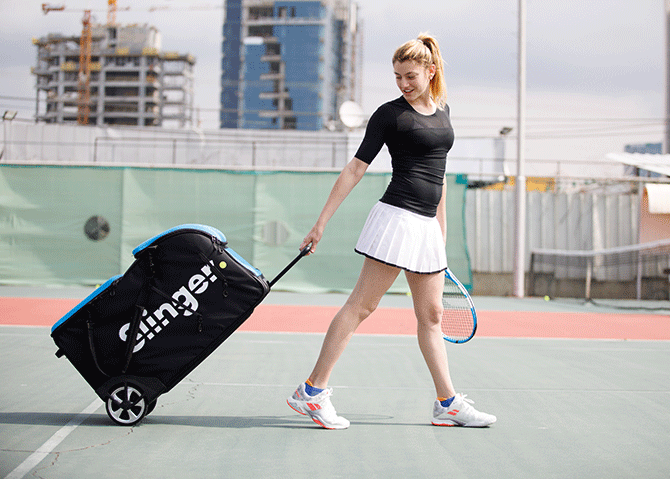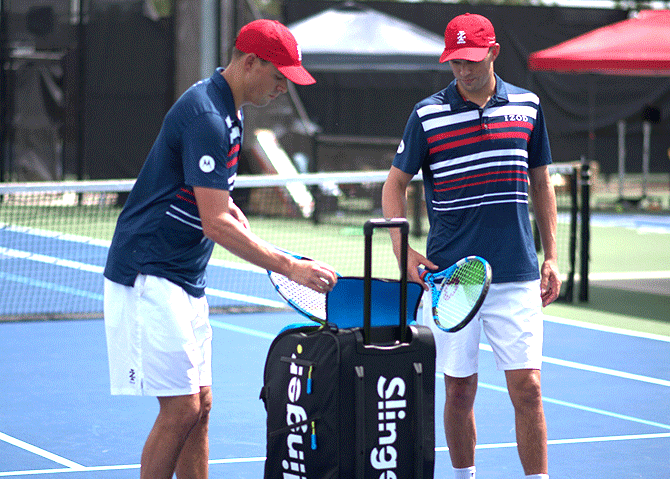 AFFORDABLE
Targeted to be 50% of the price of any of their competitors, Slinger Bag is the ideal, affordable launcher for players of all ages and abilities.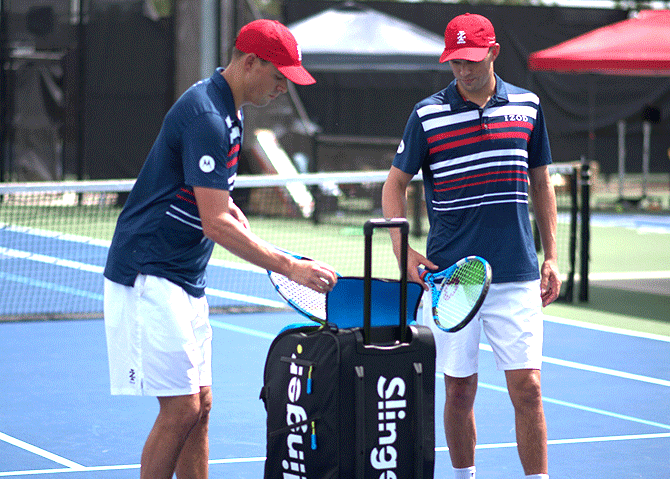 EASY TO USE
Easily control the launch speed, frequency and angle by using the built in control panel. And with the Slinger remote, you've got full on/off control!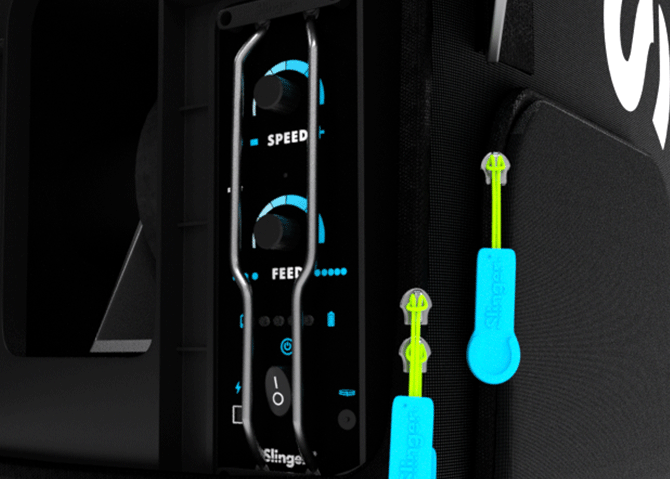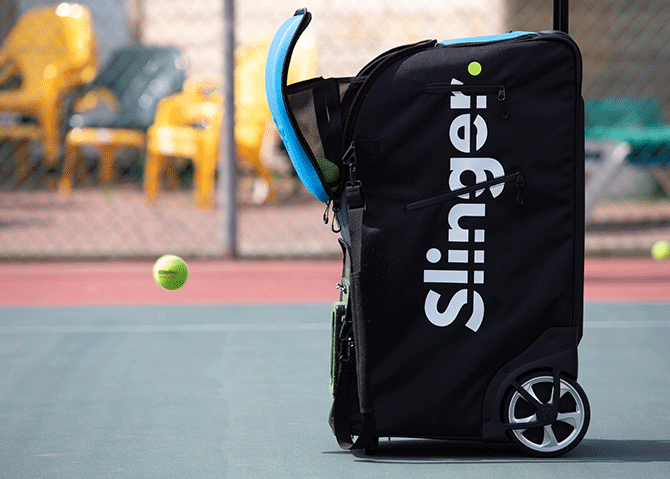 UNIQUE BALL-BOY FEATURE
Sit Slinger next to you on the service-line and Slinger has the unique ability to feed balls to your hand so you can practice serves over and over again!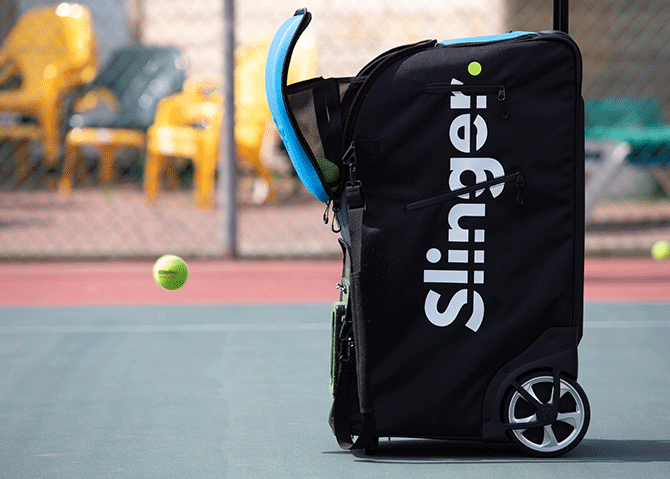 FULLY ADJUSTABLE
Slinger is fully adjustable so you can pick and choose which shot you want to practice. Baseline winners, volley's, overheads & servers.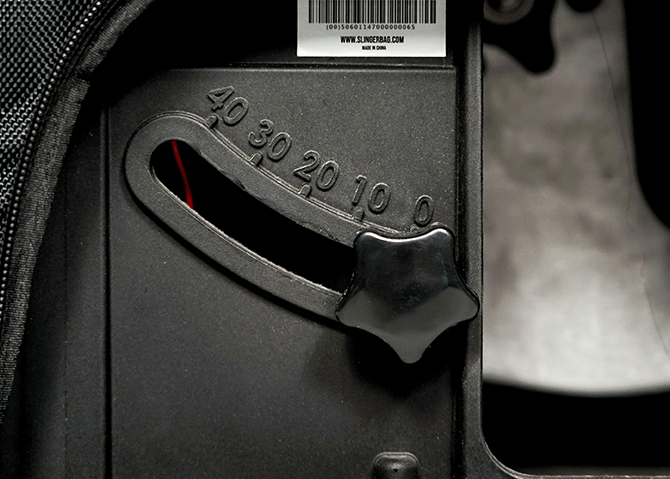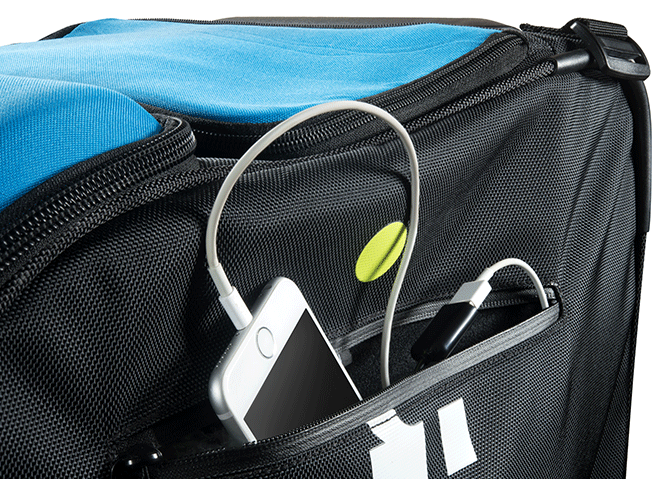 CHARGE YOUR PHONE
Your Slinger is equipped with a USB socket so you can charge your phone while you record your shots with the phone holder included.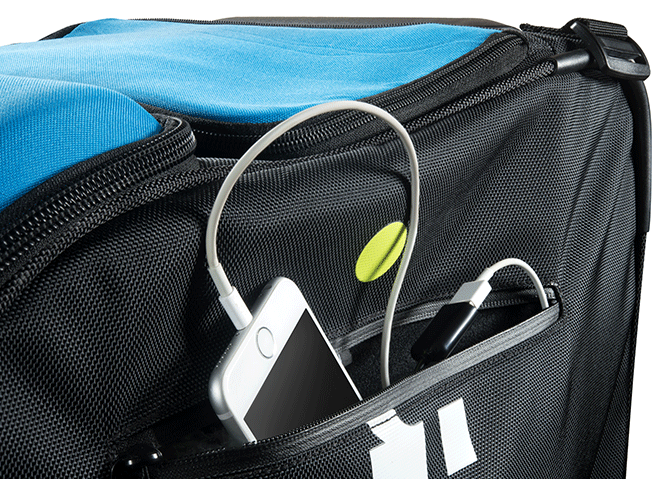 Slinger Stats

15KG
Empty weight

10MPH
Min Launch Speed

45MPH
Max Launch Speed

UP TO 3.5HRS
Battery Life

144
Ball Capacity