Slinger Grand Slam Pack (Without balls) - PRE-ORDER
OUT OF STOCK - PRE ORDER NOW TO RECEIVE A FREE GIFT. DELIVERY BY 10TH JANUARY 2023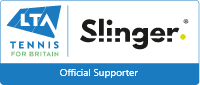 Please note the cut-off for same weekday despatch on Slinger orders is 1pm
Slinger Bag is the first ever portable affordable tennis ball machine. Practice anywhere at any time. No matter your skill set, Slinger is your simple solution for maximizing court time and improving your game.
Grand Slam Pack includes:
Slinger Launcher and Remote
+ Slinger Oscillator
+ Slinger Telescopic Ball Tube
+ Slinger Camera Holder

For PayPal Pay in 3 Option, choose PayPal payment method in checkout and Pay in 3 will be available after logging into your PayPal account. Subject to PayPal's T's & C's
OUT OF STOCK - PRE ORDER NOW TO RECEIVE A FREE GIFT. DELIVERY BY 10TH JANUARY 2023
Deliveries within the UK
We currently use either Royal Mail 24 or DPD courier service depending on the size/value of package. We aim to despatch all orders the same day they are received (excluding pre-orders) although this may not always be possible for reasons such as stock availability or volume of orders being processed on any particular day. In general, if an order is placed by 4pm (Excludes Singer Bag orders. The cut-off for all Slinger orders is 1pm) on a normal business weekday, Framework Sports will despatch via Royal Mail or DPD on the same business day.
Deliveries outside the UK
The United Kingdom officially left the EU on 31st January 2020 and the 11 month transitional period ended on 1st January 2021. There are important changes that our customers purchasing from an EU country (or further afield) need to consider.
GOODS SOLD TO OVERSEAS CUSTOMERS
Please note that due to Brexit complications for exports, we have temporarily suspended all shipments to EU countries (excluding Ireland) until further notice.
Returns & refunds
You can return any item within 28 days of receipt for a refund or to exchange the same item (if applicable). If you wish to return goods, please ensure that the item is adequately packaged and include a brief note inside the parcel explaining the reason for return. We cannot be held responsible for items lost or delayed in transit on the way back to us. Please ensure all returns are sent to the following address:
Framework Sports & Marketing Ltd
Unit 18A Buriton Business Park
Mapledurham Lane
Weston
Petersfield
Hampshire
GU32 3NJ
You should arrange for the item to be returned to us using a carrier of your choice. We always recommend that returns are sent via recorded/tracked delivery as you are liable for the item until it is received and signed for by Framework Sports. Framework Sports shall only reimburse your return postage costs for a product if it is declared faulty by our returns department or if we have made an error when shipping out the original order. Faulty Product Returns: In some cases, we may be able to handle complaints about possible faulty products if you send us some pictures of the damage and we will endeavour to process the claim without receiving the item back. Please note we are not always able to process claims of faulty goods using images alone. All goods are inspected on return. We reserve the right to refuse a refund or exchange if the goods returned are deemed to be damaged or tampered with not in accordance with normal use.
Upon receipt of the returned goods by Framework Sports, we will give you a full refund of the amount paid (in GBP) or an exchange credit as required. Your refund will be issued within 14 days of receipt and the funds transferred using the same method as used in the original sale transaction.
free shipping on all UK orders over £50*
*Excludes Northern Ireland, Channel Islands, Isle of Man, Isle of Wight & Scottish Highlands
HIGHLY PORTABLE
Slinger Bag is lightweight and portable. You can carry it, roll it and easily store it in the boot of your car. On the court, Slinger Bag can be set up to start launching balls within 1 minute.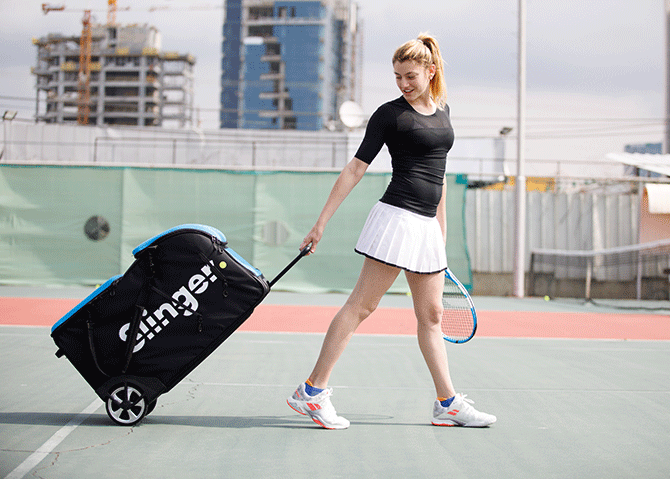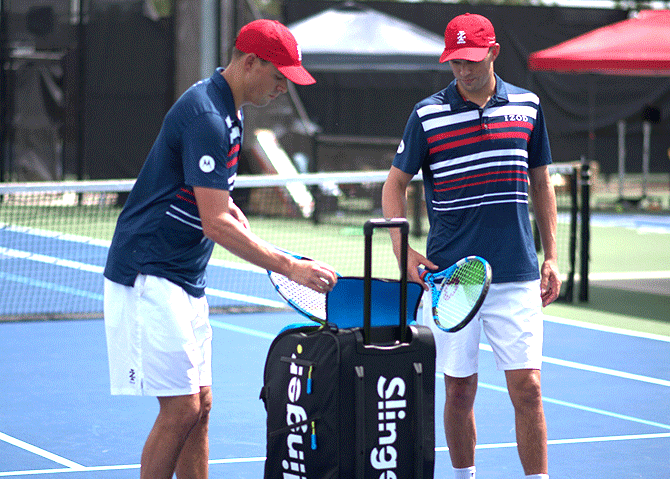 AFFORDABLE
Targeted to be 50% of the price of any of their competitors, Slinger Bag is the ideal, affordable launcher for players of all ages and abilities.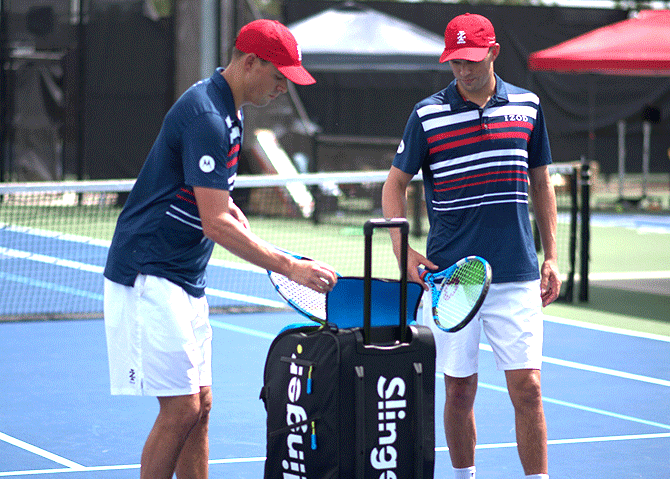 EASY TO USE
Easily control the launch speed, frequency and angle by using the built in control panel. And with the Slinger remote, you've got full on/off control!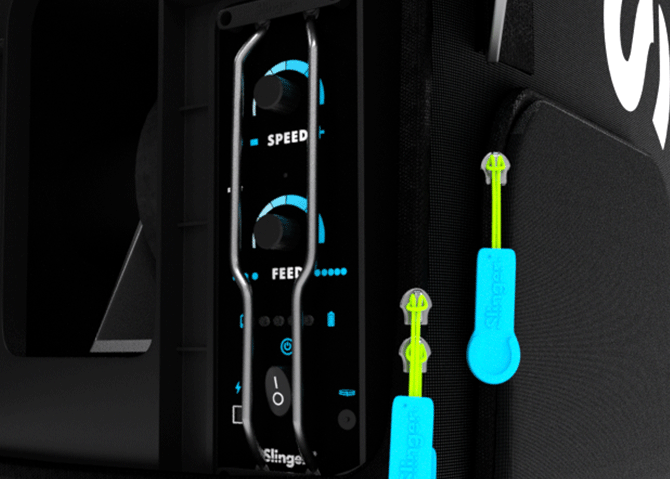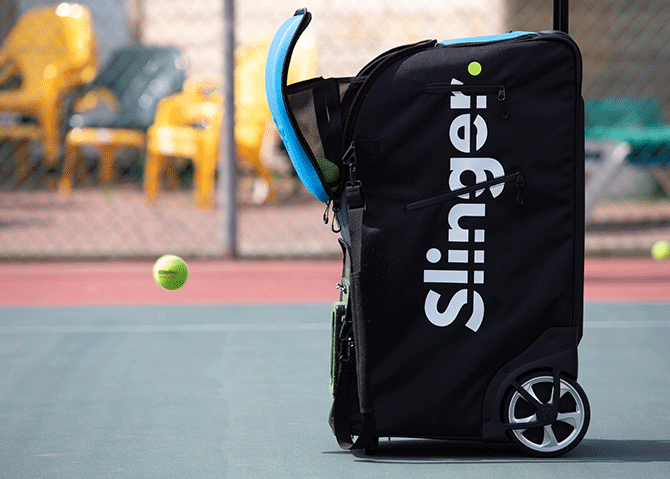 UNIQUE BALL-BOY FEATURE
Sit Slinger next to you on the service-line and Slinger has the unique ability to feed balls to your hand so you can practice serves over and over again!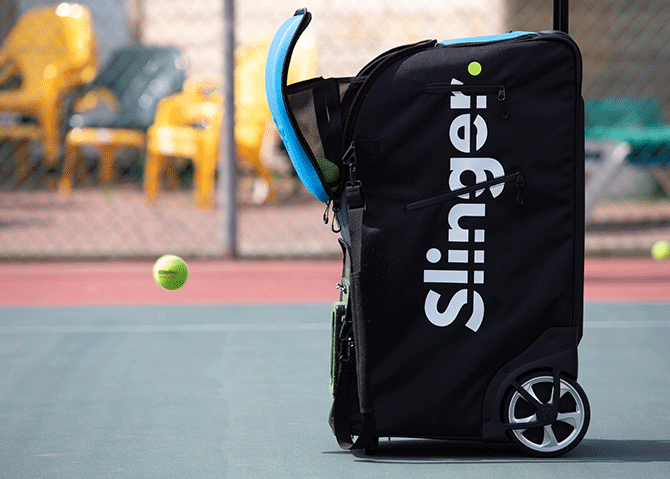 FULLY ADJUSTABLE
Slinger is fully adjustable so you can pick and choose which shot you want to practice. Baseline winners, volley's, overheads & servers.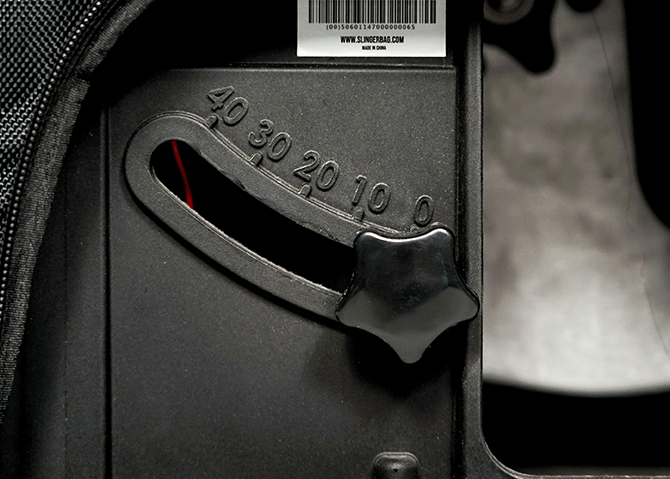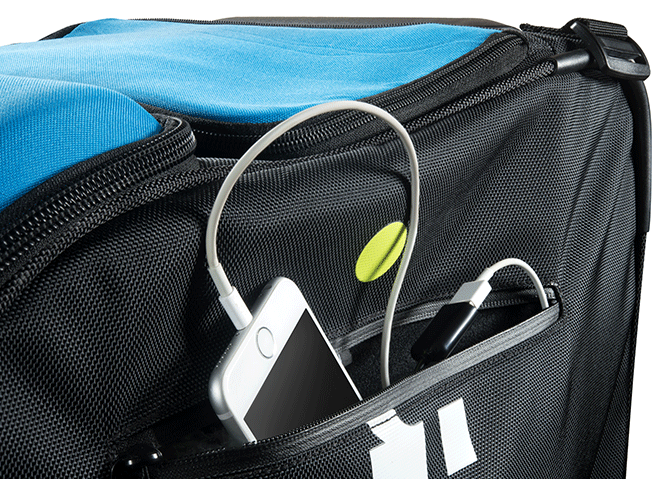 CHARGE YOUR PHONE
Your Slinger is equipped with a USB socket so you can charge your phone while you record your shots with the phone holder included.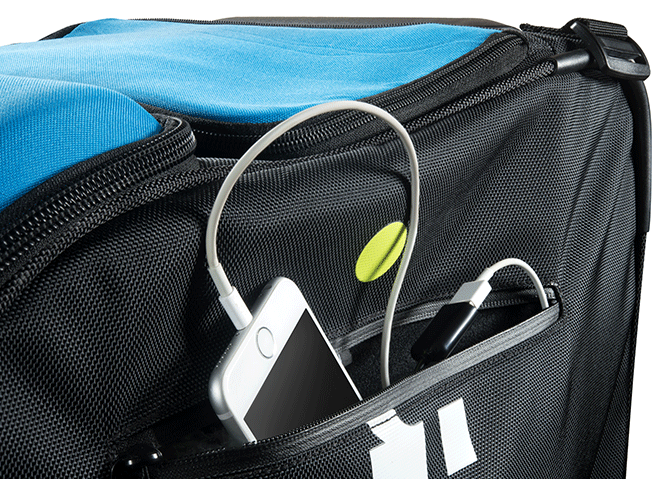 Slinger Stats

15KG
Empty weight

10MPH
Min Launch Speed

45MPH
Max Launch Speed

5HRS
Battery Life

144
Ball Capacity
Slinger has taken the tennis world by storm and has been featured in many top publications in the UK & around the World.
Getting Started
Click the button below to download your Slinger Bag User Guide. Please study this carefully before using your Slinger Bag on court.
Most important is to immediately charge the battery overnight to ensure it is at maximum capacity before its first use.
Instructional Video
Your Slinger® Slingshot T-One Launcher comes with a standard 1 year warranty covering any manufacturing defects. Please click the button below and register your Slingshot T-One Launcher and its' unique serial number on the Slinger Warranty page.
Registration will automatically extend your warranty cover period by an additional 2 years.
q: Can I change the amount of topspin produced by the Slinger?
The amount of topspin generated can be managed by altering the ball speed and elevation angle settings to find a launch sequence that works best for your game. Slinger is also easily moved on the court and we suggest testing varying court placements to find the best mix of placement, speed, angle and ball frequency for your level of play.
q: Can I use my Slinger Bag without a remote?
No. It is for safety reasons that the Slinger Bag will only begin launching with a 2-step "ON" process (On switch "ON" first and then press "ON" on the remote to activate either the Launcher or the Launcher and the Oscillator).
q: Does Slinger Bag come with a remote?
Yes. Slinger Bag has a remote control. The remote operates both the Launcher and the Oscillator "ON/OFF" from across the court.
q: Does Slinger Bag come with a Warranty?
All Slinger Bags have a 12 month statutory Limited Warranty. This can be extended to 3 years Limited Warranty by registering your Slinger Launcher at www.slingerbag.com/warranty - Read the full warranty policy on our support page
q: Does Slinger Bag need to be plugged in while using it?
NO! Slinger is a battery operated ball launcher. This means it is extremely portable and easy to setup. The Slinger cannot be connected to power when being used and the battery should be charged when not in use.
q: Does Slinger Bag oscillate?
The main Slinger Bag itself does not oscillate. However, Slinger have created a unique Oscillator plate on which the Slinger Bag can sit and which allows the Slinger Bag to oscillate. The Oscillator is included in all of the Grand Slam Packs.
q: How do I release the balls from my Ball Tube?
On the top of your Slinger ball tube you will see 2 ball holder clips. To release the tennis balls simple push those two clips outwards to open the ball escape opening.
q: How long does it take to charge Slinger Bag?
Slinger Bag is powered by a premium quality Lithium Ion battery. To fully charge the battery will take approximately 4 hours. The Slinger smart charger cable will monitor when the Slinger Bag is fully charged and will automatically reduce to a charge pulse at that point to prevent any undue damage to the battery.
q: My oscillator is not working. What should I do?
• Ensure that you have removed the plastic cover from the magnetic connector at the end of the cable.
• Ensure that the magnetic connector on both the end of the Oscillator cable and on the Launcher control panel are free from dirt / dust.
• Press "ON" for both the Launcher and Oscillator button on the remote control.
• The Oscillator will take 15 seconds to get powered up correctly before oscillation starts.
• If, for any reason, these steps do not work please contact the Slinger support team at support@slingerbag.com for further assistance.
q: What type of launch sequences can be used with Slinger Bag?
Slinger Bag allows the user to modify ball speed, ball frequency and ball elevation independently.
q: Will Slinger Bag work on Clay Courts?
Slinger Bag has been extensively tested on all court surfaces without any known issues.
q: Will Slinger Bag work with all tennis ball types?
Yes, with the exception of Stage 3 Foam balls. After testing many different ball types we recommend using premium quality balls at all times in your Slinger Bag. We recommend and sell Slinger Triniti Balls (by Wilson) for optimal performance.